Entertainment ideas during Dry January
---
---
Ahh Dry January, it seems like such a good idea at the time, but as the month drags on things get a tad dull and you start to worry you might be an alcoholic as all your ideas for fun revolve around a drink or two! No need to fear, Lucky Voice is here to help with five great ideas for fun and cheer that don't require a beer. We're not sure why we started rhyming there, just go with it...
Have Afternoon Tea With A Clutter Of Cats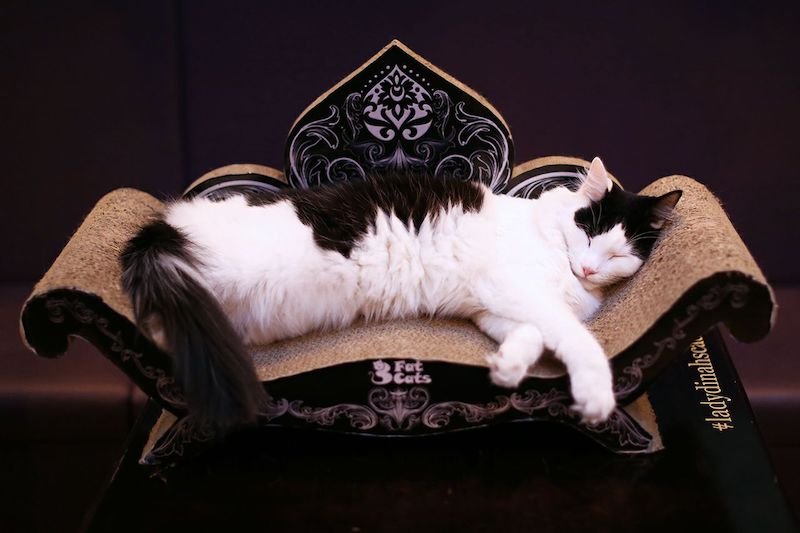 There is a café in Bethnal Green where you can enjoy high tea with half a dozen feline fluff balls. We don't really think you need anymore information than that – you get to cuddle cats while eating cake, stop reading and book immediately! 
ladydinahs.com/high-tea-with-cats
Sing Karaoke
Despite what many mistakenly believe, singing karaoke sober is just as much fun as after a few glasses of vino, especially in the comfort of your own home. Lucky Voice offers an online subscription service that is like a karaoke version of Spotify, with access to over 10,000 classic and contemporary karaoke anthems, all delivered straight through your smartphone, tablet or laptop. Perfect for singing away those January blues!
Grab a free 14-day trial here: 
Play A Board Game
The runaway success of Cards Against Humanity sparked something of an adult board game renaissance five years ago, and there is now an ever-growing plethora of whimsical games to choose from. For an old classic, consider trying the role playing joys of Dungeons & Dragons, for a pulse-pounding thrill ride of accusatory guesswork, check out Secret Hitler, and for a wide-reaching game of trickery and deceit that spans several days and doesn't have a board to speak of, have a look at Don't Get Got.
Nowadays there are also a few board game pubs/cafés scattered across London, so if you want to try before you buy, have a quick Google for a nearby venue like the Library Pot in Richmond or Draughts in Hackney.
Borrow A Doggy
For many people the joy of owning a pup in London can often be unattainable due to work/living space constraints, but Borrow My Doggy offers a brilliant solution to that. As the name suggests, the company connects dog owners with dog lovers, allowing them to borrow a dog for walkies, overnight stays or even a few week's boarding during a non-dog-friendly owner holiday. So why not borrow a good boy or girl for a few bracing walks around London's blustery winter parks to help you get through January?
Check the service out here: borrowmydoggy.com
Read A Book
It's January and the weather outside is grim, so why not curl up inside where it's warm with a few of those books you've been meaning to get around to reading since forever? Alternatively, if you'd like to add a bit of a social element to your next book, have a look at Meetup.com. The group meet up network is free to use and there are dozens of London book clubs on there covering everything from Sci-Fi to feminist literature. 
The website is also a treasure trove of unique events, so if a walking tour of London's secret history or a spot of nude yoga sounds like it might be right up your alley, have a look around: meetup.com.
Share this post: