There's going to be a Hocus Pocus 2 and fans are OUTRAGED with this huge change...
After years of rumours, fans of Hocus Pocus will be pleased to know Hocus Pocus 2 has been announced by The Disney Channel. BUT there's a fateful twist to this sorrowful tale: the TV movie won't be featuring the original cast...

As many will agree, the performance from Bette Midler, Sarah Jessica Parker and Kathy Najimy is what makes the Halloween film so charming in the first place, so it's a bit strange to reimagine Hocus Pocus without the Sanderson sisters. The TV movie is supposedly in early development with original producer David Kirschner now as executive producer with Scarlett Lacey (The Royals) as the writer. It's easy to see why the fans aren't pleased with this decision: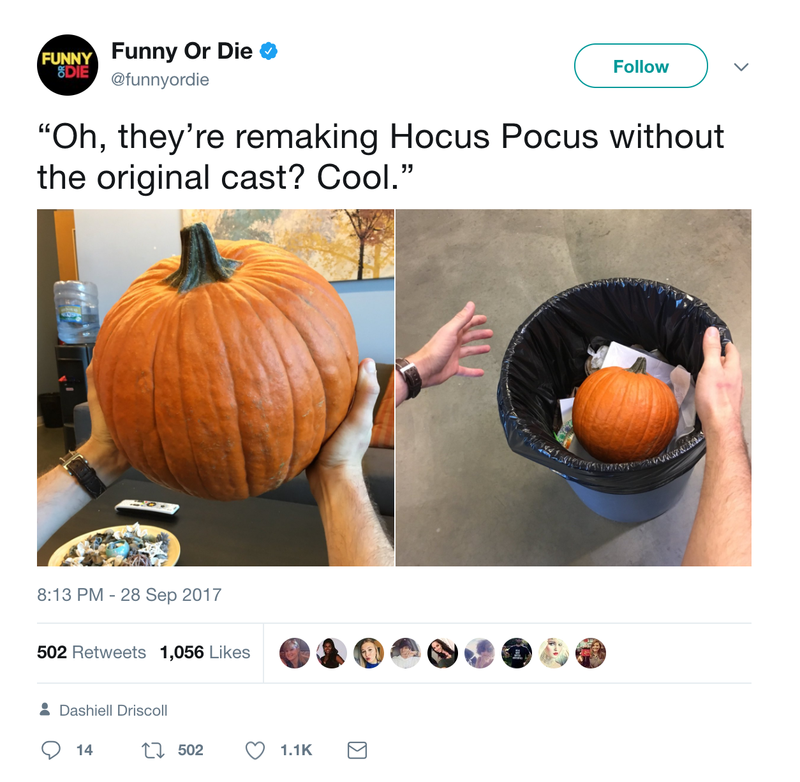 What do we think? Is this all a bunch of hocus pocus or are we open to the new sequel to put a spell on us? 


Share this post: