Top 100 karaoke songs
You don't become karaoke experts lightly, oh no. It takes a long time (over a decade to be exact) to know everything there is to know about karaoke. What songs are difficult, what songs are best attempted drunk...heck, we know every lick and rift. You name it, we've tried singing it. From Bollywood to Disney, Musicals to Pop - we're the go to karaoke kids. 
That's why, you can trust us when we deliver to you...the top 100 most sung karaoke songs since the beginning of last year. These are confirmed from the precious Lucky Voice database, taken from our wonderful customers who sing at home with their Karaoke Kits. 
Sing every single song below (or at least try to, we don't judge) with our Top 100 playlist! Think you've got what it takes to be a Karaoke God? Here's a 14 day free trial to our Online Karaoke service to start you off!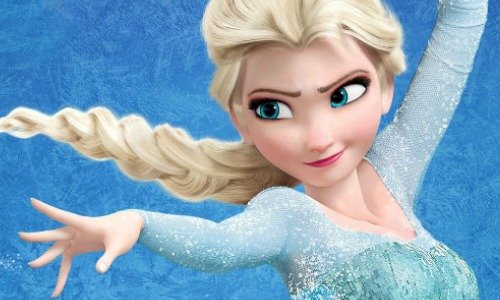 3. Uptown Funk - Mark Ronson feat. Bruno Mars
4. Shake It off - Taylor Swift
5. All About That Bass - Meghan Trainor
6. Thinking Out Loud - Ed Sheeran
9. Do You Want To Build A Snowman? - Frozen
11. Don't Stop Believin' - Journey
12. Rather Be - Clean Bandit feat. Jess GLynne
13. Fairytale of New York - The Pogues
14. Sweet Caroline - Neil Diamond
15. A Whole New World - Aladdin
16. Islands In The Stream - Dolly Parton & Kenny Rogers
20.Suspicious Minds - Elvis Presley
21. Valerie - Mark Ronson feat. Amy Winehouse
23. Hakuna Matata - The Lion King
29. Under The Sea - The Little Mermaid
30. Bang Bang - Jessie J, Ariana Grande & Nicki Minaj
32. Timber - Pitbull feat. Kesha
33. Livin' On A Prayer - Bon Jovi
34. What Makes You Beautiful - One Direction
35. White Christmas - Bing Crosby
36. Titanium - David Guetta feat. Sia
37.Love Is An Open Door - Frozen
38. All I Want For Christmas Is You - Mariah Carey
39. Wrecking Ball - Miley Cyrus
40. I Dreamed A Dream - Les Miserables
41. Call Me Maybe - Carly Rae Jepsen
43. Total Eclipse Of The Heart - Bonnie Tyler
44. Jingle Bells - Traditional Christmas
45. Part Of Your World - The Little Mermaid
46. Ring Of Fire - Johnny Cash
47. I'm Gonna Be (500 Miles) - The Proclaimers
48. New York New York - Frank Sinatra
49. Lips Are Movin' - Meghan Trainor
50. In The Ghetto - Elvis Presley
51. I Just Can't Wait to Be King - The Lion King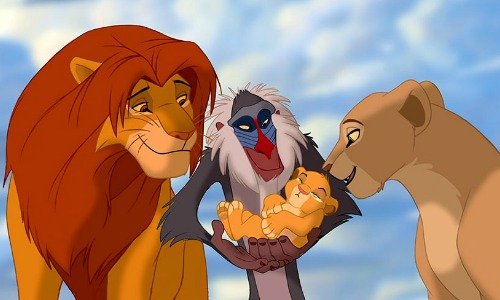 52. Somewhere Only We Know - Lily Allen
54. Take Me To Church - Hozier
56. Tomorrow - Annie (Musical)
57. Baby it's Cold Outside - Tom Jones & Cerys Matthews
58.Love Yourself - Justin Bieber
59. Steal My Girl - One Direction
61. The Wonder Of You -Elvis Presley
63. Twinkle Twinkle Little Star - Kids Karaoke
64.I'm Not The Only One - Sam Smith
65. Price Tag - Jessie J feat. B.o.B
66. The Bare Necessities - The Jungle Book
67. Ice Ice Baby - Vanilla Ice
69. Story Of My Life - One Direction
70. I Will Survive - Gloria Gaynor
71. I've Had The Time Of My Life - Dirty Dancing
72. Best Song Ever - One Direction
73. Fancy - Iggy Azalea feat. Charli XCX
74. I Wanna Dance With Somebody - Whitney Houston
75. Summer of '69 - Bryan Adams
76. Counting Stars - One Republic
77. Sweet Child O' Mine - Guns 'N' Roses
79. You're The One That I Want - Grease
80. Can You Feel the Love Tonight - The Lion King
81. Wrapped Up - Olly Murs feat. Travie McCoy
82. Sex On Fire - Kings Of Leon
83. I Knew You Were Trouble - Taylor Swift
86. Chandelier - Sia
87. For The First Time In Forever - Frozen
89. Get Lucky - Daft Punk feat. Pharrell Williams
90. How Long Will I Love You - Ellie Goulding
91. Problem - Ariana Grande feat. Iggy Azalea
92. Man In The Mirror - Michael Jackson
93. I Will Always Love You - Whitney Houston
94. I Wanna Be Like You - The Jungle Book
97. Ironic - Alanis Morissette
98. Hallelujah - Alexandra Burke
99. I Know Him So Well - Elaine Paige & Barbara Dickson
100. Tujhe Dekha Toh Yeh Jana Sanam - Kumar Sanu & Lata Mangeshkar
Share this post: